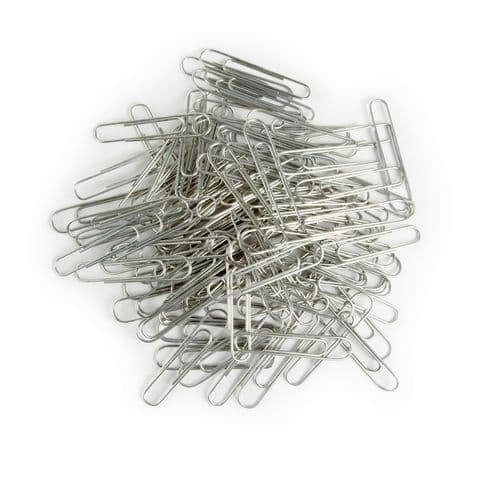 YPO Paperclips, 33mm – Pack of 1000
Key Features:
•YPO value – perfect balance of quality and price
•33mm – holds up to 20 sheets
•Will not rust, break or bend easily
•Ideal for temporary or semi-permanent use without damaging paper
•Pack of 1000 - silver

There is no doubt that paper clips are a workplace essential - but you don't have to choose between budget and quality. This bulk pack of 1000 YPO Paperclips provides unbeatable value for your office, with each and every paperclip made to high YPO standards matching those of leading brands.

At 33mm, these paperclips will strongly hold together any papers and documents of 20 sheets or less. The paperclips will not easily rust, bend or break unlike other economy alternatives, and are suitable for permanent use and archiving as a result.

Use paperclips over alternative binding solutions where you need a semi-permanent hold or wish to avoid the permanent damage of staples and clips. Whether putting together a draft of an important project or keeping the day's work organised in your drawers, paperclips are the perfect compact companion! .