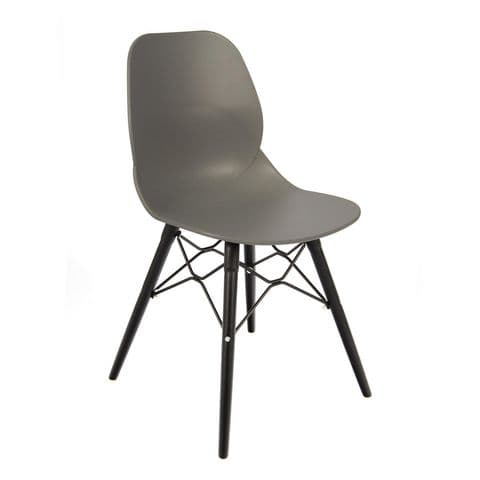 Strut Multipurpose, Café and Dining Chair (black oak frame)
A simple design with a chic edge, the Strut family of seating has a solution for a variety of environments. Multiple base options, 9 shell colours make Strut the perfect, customisable choice for cafe and dining environments, guest seating, or meeting spaces.
Features;
•2 year warranty
•Weight capacity 110kg
•Chair with black oak 4 leg frame with steel detail
•Overall Dimensions: 510(D) x 450(W) Seat height 450 x 850mm(H)

Important Information - Furniture

• Fabrics - Images are for illustration purposes only, the actual fabric design and colour will be dependent on the fabric type and colour chosen when ordering.

• Colour Options – Colour chart and images shown on screen may vary from actual product.

• Please Note: Check all size, finish, colour options, descriptions and codes as returns may incur charges.