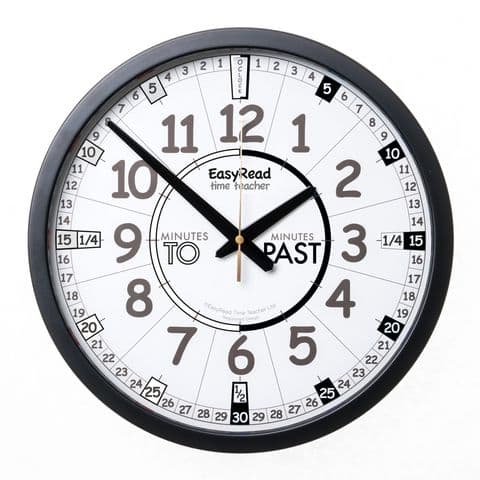 Playground Past and to Wall Clock
Weatherproof outdoor clock, black and white fade-proof dial. Uses the EasyRead Time Teacher 3 step System to learn the time using minutes 'Past & To' the hour. Plastic body, steel frame, toughened glass lens. AA battery
required (not included). Ideal for school playgrounds, outdoor activity centres, gardens, children's farms and sports facilities.