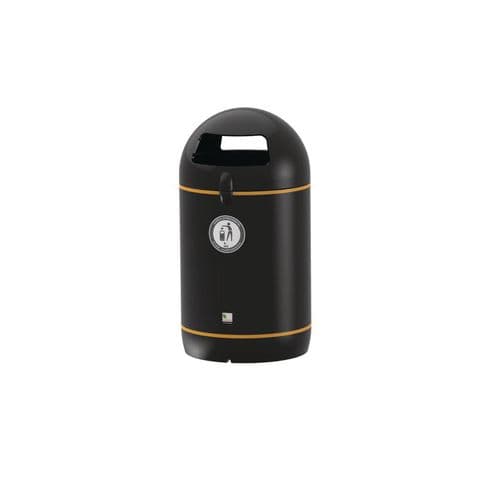 Heritage Dome Litter Bin - Economy
Heritage Dome litter bin for external environments. Black base and lid made from 100% recycled plastic. Optional ballast cartridge available.
Dimensions: 981(H) x 522mm(Dia).
Capacity: 130L for economy and 100L for standard and premium. Economy - Includes sack retention feature (no liner), lock, tidyman logo and gold bands.