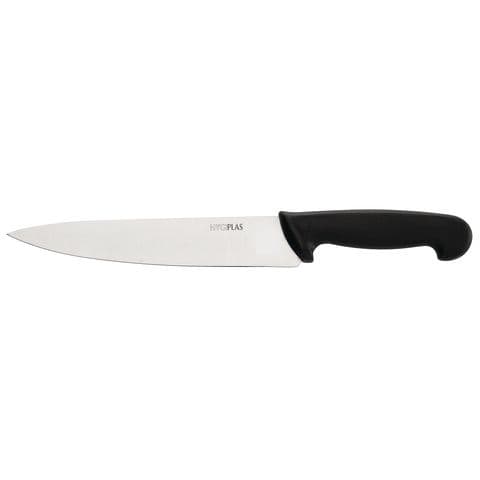 French Cooks Knife - Black - 205mm
Quality cooks knife which is dishwasher proof and easy to sharpen. Featuring black nylon handles for a comfortable grip, this knife is ideal for multi purposes uses, such as mincing, clicing and chopping vegetables.
Blade length: 205mm
Dishwasher safe
You must be over 18 to buy this item.