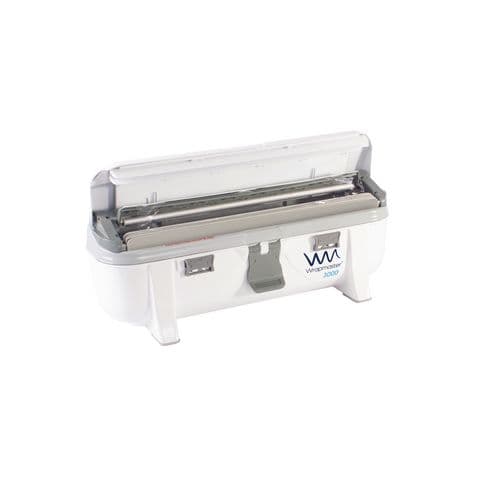 Wrapmaster 3000 Dispenser
Professional 30cm catering dispenser for smaller kitchens with limited work spaces and for larger kitchens that use high volumes of 30cm wide Wrapmaster refill rolls.
Concealed blade for safe cutting. Easy to clean and sanitise during service, reducing the risk of cross-contamination. Grips hold of the wrap ready for next use. Incorporates new easy-to-load refill feature and patented technology.
Wrapmaster 3000 refills are available in cling film, foil and baking parchment.
Video Case Study - Food safety is as easy as 123 for North Yorkshire County Council
(Youtube link for above)
Dispenser