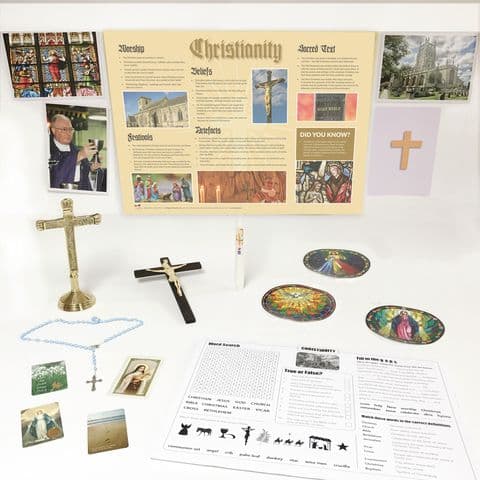 Christianity Artefacts Pack
A collection of Christian artefacts. Contains a Brass Crucifix, a wall crucifix, Rosary Beads, Prayer Cards, 3 Sun catchers and a Baptism Candle. It also includes four A5 Photocards, an A2 Poster and a 30 page Quiz pad filled with questions, quizzes and crosswords to reinforce the key aspects of the topic.
This product is designed for educational purposes only and to be used under the supervision of the teachers / teaching assistants. May contain small parts.